Bamford releases a limited-edition skincare collection and washbag to celebrate Claudia's birthday. The bespoke bag designed by Claudia and Carole Bamford contains a selection of the daily skincare and wellness essentials that make up the heart of Claudia's beauty regime. These items celebrate Claudia's love of natural and organic skin care and the confidence that comes with age when you look after your health and well-being. Read more on Vogue.
Shop here.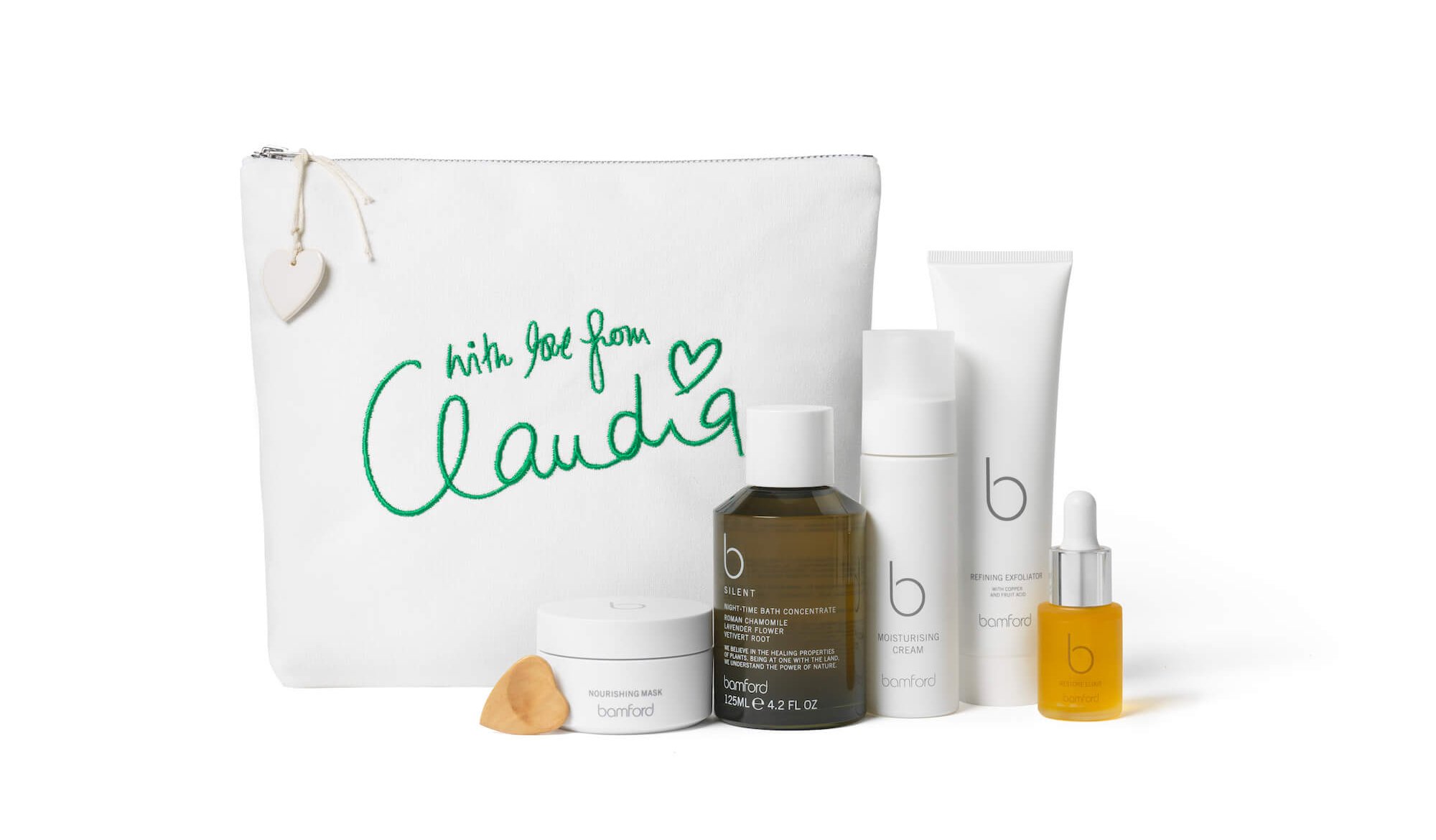 "I'm thrilled that in celebration of my 50th birthday Bamford have curated the products I use in my daily routine, into a limited-edition set, complete with a bespoke "Claudia" washbag. I love natural skincare and have used Bamford's products for years. They contain no harmful chemicals or preservatives, feel luxurious and are effective. Their organic and sustainable ethos is also very important to me."
Claudia's Beauty Collection contains: Refining Exfoliator, Nourishing Mask, Restore Elixir, Moisturising Cream and B Silent Night-Time Bath Concentrate.